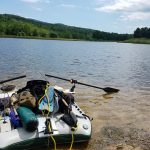 OUR 29th SEASON
If you LOVE the river as much as we LOVE the river, then low water wont stop you either. The Greenbrier River is lauded as the longest free flowing river in the East, hence it may be the shallowest river in the East on some days. Guess what ? Fish don't care, they eat every day.
We offer flyfishing lessons during low water periods on Greenbrier River and local tributaries, because of the space allowed to make lots of mistakes 🙂 As water levels drop, we are allowed to venture further into the stream bed away from overhead obstacles (trees/bushes) providing for much overhead room to really throw some line to hiding fish in the shadows.
Just know that there is a little more work involved because walking on rock bottom….. unevenly sized and spaced rock bottom, can sap your legs. To combat this we offer small boats that allow the fisherman to get closer to the deep pockets where fish hide in low water periods.
Detailed instruction detailing the equipment involved and how to use it, flys and fly selection, casting and retrieving line, hooking and landing fish with a fly rod.
During these trips, your guide can be as close by and accessible as you need while allowing you time and space to explore and hunt river smallmouths. These trips can either be downriver trips, single access, or bicycle rides to the hidden pools of river.
*All prices are per person and include transportation to and from the river, guide, equipment, cooler with non alcoholic beverages, snacks, lure samples, all necessary equipment
(PRICES DO NOT INCLUDE 6% WV SALES TAX, NOR GRATUITIES)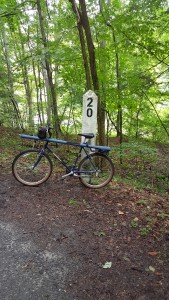 Wade Fishing Lesson – Drive in and hike to remote, lightly fished river locations.  fly-casting                                         $225 ; $100 ea. additional person (max 3ppl) 5hrs.
Small Boat Fishing – These trips use