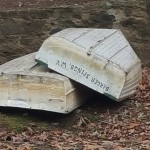 Canoe and kayaks rentals are available by calling 304-445-2203 at the campground .The Greenbrier River is one of the longest free-flowing rivers in the Eastern US and water levels fluctuate with rainfall events. Be sure to check with your Canoe and Kayak reservations specialist in the event you have concerns and/or questions at 304-445-2203 or info@greenbrierriver.com
If you have a float fishing trip booked with Outdoor Adventures, please contact us at 1-888-PLAYWVA (752-9982) for trip details.
We partner with a seasoned riverside campground in Alderson for riverside camping and canoe & kayak river trips. We also have arrangements for a serene Lake Sherwood canoe & kayak float if that is your idea of water fun.
Give your canoe and kayak reservations specialist a shout for canoeing and kayaking and ENJOY YOUR TIME ON THE WATER !!