Fishing and Biking Adventures in the Mountains of Virginia & West Virginia
Located on the western slope of the Great Eastern Divide in White Sulphur Springs, Greenbrier County West Virginia, We are perfectly positioned to show you the beauty of our unique and special area in the mountains. Our Specialty is finding the very best outdoor experiences in our area, from Mountain Biking, Paddling, Hiking and Backpacking, Shuttle Services and especially Fishing to fit your adventure needs. We suggest the best in lodging to rest your weary bones and restaurants to re-feed your fire for that next day on the trail or stream. Just remember 1-888-PLAYWVA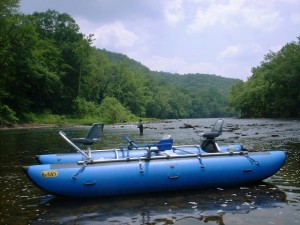 Throw a rock and you can be completely surrounded by :  Monongahela National Forest  The Greenbrier River Trail, West Fork of Greenbrier Trail, Allegheny Trail, Greenbrier River, New River, James River, New River Gorge and Snowshoe Mountain are all within 90 minutes of White Sulphur Springs, so come for one and stay a week for all. Let us assist with your ultimate mountain adventure in the Eastern mountains of West Virginia and the Western mountains of Virginia.
           Outdoor Adventures PO Box 535 White Sulphur Springs WV 24986  
                                  1- 888 PLAYWVA (1-888-752-9982)
Reserving your space for fun couldn't be easier.  Simply call our toll free reservation line at 1-888-752-9982 and we will assist you with any questions and to secure your Mountain adventure plans .
You can also email us at  goto@wvoutdooradventures.com